Our Guides
LISTED IN ORDER OF HOW LONG EACH GUIDE HAS BEEN WITH US.  MOST EXPERIENCED GUIDES ARE AT THE TOP.
Have you already been on our tour and are planning a return visit?  Mix it up!  Each of our guides keeps to the "skeleton" of the tour and information (no pun intended), but each of our guides have their own styles, as well as their own unique experiences to share with you!  We provide the names of the scheduled guides on the Schedule so that you have the option of choosing a subsequent tour with a different guide.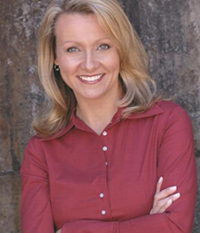 DIANNA AVENA
Dianna has been a Roswell resident since 1989 and is a proud Mom to three boys. She has recently retired as an Actress/Model/Body & Stunt Double in film, tv, and print media, where she has worked in the Southeast since 1987. Dianna attended this tour herself in 2000 and immediately fell in love with it, attending many more times. She feels very fortunate to have the opportunity to represent Roswell Ghost Tour as she has for over twelve years now. She enjoys introducing others to our city through its haunting tales, and feels that it's a walk back in time each time she does so. Long-time Roswell residents usually find that they learn much about their city's rich history through this informative and entertaining ghost tour! Residents and local businesses in Roswell continue to share their stories and experiences with her, so that keeps the Roswell Ghost Tour constantly changing and exciting.
Dianna's book, "Roswell: History, Haunts and Legends" (signed copies available for purchase following every guide's tour) was released in October of 2007. In September 2007, she decided the best way to achieve her goals of adding to the general knowledge in the paranormal community was to found and lead her own investigative team. Hence, came the formation of Roswell Georgia Paranormal Investigations. The team was announced as TAPS Family Members representing the state of GA in January 2008. Dianna continues to be a frequent guest on radio programs and public speaking engagements. She and her husband, Joe, were on an episode of Sci-Fi's "Ghost Hunters", which aired in their 5th season. (See episode HERE) Dianna is part of the TAPS Family Staff, where she currently heads up the TAPS Family Help Desk for the worldwide TAPS Family.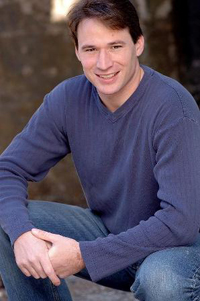 JOE AVENA
Joe purchased the Roswell Ghost Talk Ghost Walk tour in the fall of 2005, then changed the name at that time to Roswell Ghost Tour. He is the proud husband to Dianna and shares her fascination and love for the city of Roswell, GA where he has lived since 1985.  His interest in its haunted past has also grown since first taking the tour himself with Dianna in 2000. He is Co-Founder of Roswell Georgia Paranormal Investigations. Joe and Dianna were on an episode of Sci-Fi's "Ghost Hunters", which aired in their 5th season (see episode HERE). Joe also works as an Actor/Model in film, tv, and print since 1990.  Joe's main gig is that of Supervisor in Management with UPS.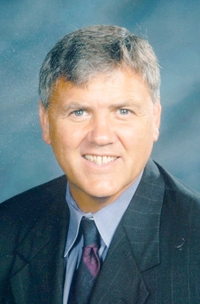 JONATHAN CROOKS
Jonathan is an 11 year resident of Roswell and has been involved in many aspects of Roswell life since his arrival. He can often be seen around town portraying some of Roswell's founding fathers such as Roswell King, Rev. Nathaniel Pratt of Roswell Presbyterian Church, members of the Bulloch family and others.
As a former seminary student, Jonathan brings a unique perspective to his Roswell Ghost Tours and has long been fascinated by paranormal activity dating back to his early twenties. After unintentionally scaring the daylights out of Roswell Ghost Tour participants one evening at Bulloch Hall, Jonathan became interested in the tours himself and expressed interest in becoming a guide.
Jonathan is a consultant in the data communications field and is currently working on his first book on the life of Rev. Nathaniel Pratt. He is the father of three beautiful children.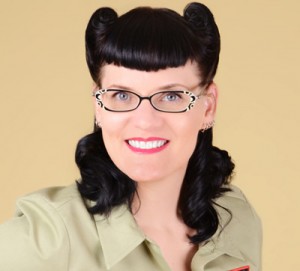 BETH DOLGNER
Beth Dolgner has a lifelong interest in both the paranormal and local history. She has had the opportunity to work with several paranormal investigation teams in both Georgia and Florida, and she has worked with local documentary filmmakers on projects about ghosts. A writer by trade, Beth is the author of several books, including Georgia Spirits and Specters—a collection of Georgia ghost stories—and Everyday Voodoo. Her fiction includes the Betty Boo, Ghost Hunter series. Signed copies of Beth's books are available at the end of her tours. In her free time, Beth volunteers at Historic Oakland Cemetery in Atlanta and indulges her inner geek with sewing and costuming. Beth and her husband Ed live in Atlanta with their five cats.

 BILL BROWNING

Bill is a New York City native (without the accent) and a 22 year resident of Atlanta. He was previously a bank fraud analyst and has a love of Georgia history. Bill gives tours of various historical sites in Atlanta and Roswell. He is also interested in Civil War reenacting and history.

"I grew up in a family that very much believed in the existence of spirits and things we could not see, hear or feel with our regular senses." Bill's mother was believed to be a medium who could hear and see spirits.

Bill currently works as a special events coordinator at an historic home and is working on his first mystery novel.

 

LAUREN MILLER

Lauren Miller grew up in Bowie, MD, where she became interested in the paranormal at a young age. Her childhood home was believed to be haunted by friendly spirits of her mother's family. She moved to Georgia in 2009 after spending 4 years living at the beach in Ocean City, MD. Now residing in nearby Sandy Springs, she fell in love with the city of Roswell, as she is interested in old buildings, history, and ghost stories. Lauren works as a bartender at events around Atlanta, as a pet food nutritionist, and as a tanning consultant at a salon. She is also a TV/movie extra, and is working on starting her own cat rescue.  In her free time, she enjoys reading and watching movies, traveling to new places, visiting family and friends, spending time with her two cats, and volunteering to help rescue animals. She has also participated in paranormal research and investigations.

JENNIFER PICCIONE

Jennifer grew up on the west coast of Florida with her mother and grandmother. At the age of 13, her grandmother passed away and immediately Jennifer started having paranormal experiences involving her grandmother. Jennifer moved to Orlando, Florida to attend college, where she obtained her Bachelor's Degree in Business Administration and worked at the Walt Disney World Resort for many years in the hospitality field. Shortly after, her mother passed and the experiences continued more frequently and she soon realized that she was indeed a sensitive. Reaching out to her father she soon discovered that these traits are predominant in his side of the family and he helped her to enhance her "gift".

In 2001, Jennifer moved to Atlanta, Georgia where she continued her career in the Hospitality Industry at the Palm Restaurant in Buckhead as their Corporate Management Trainer.  In 2005 she opened her own accounting business working independently from home. She attended her first Roswell Ghost Tour in 2007 with her father and husband. Everyone had experiences throughout the tour. In 2013 she was hired as one of the opening managers for The Mill Kitchen and Bar in the Roswell Square. Again, having sensitivity to those whom we can't see, she started having experiences in the building as soon as she started her employment. After further investigation she found out that The Mill Kitchen and Bar was originally a funeral home, which explained the constant activity in the building. Jennifer has pioneered two paranormal investigations in the restaurant and, along with several members of the staff, have had continual experiences in the building.

Jennifer has two children, a daughter who is 11 and a son who is 6. Both children have had experiences throughout their young lives and Jennifer helps them to overcome their fears and enhance their special skills. By day she continues to work as an accountant in Alpharetta for a small Telecom business.

Would you like to  join our team?  Email Dianna at ghosttour@roswellghosttour.com to express your interest!