Home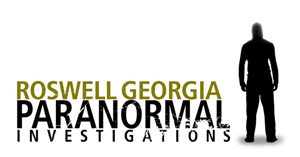 Upcoming paranormal celebrity events outside of our
REGULAR tours
… 
Friday, March 28th at 7pm…special PARANORMAL INVESTIGATION event w/celebrity guest, Stacey Jones!  Get the entire tour while investigating 3 key locations led by Stacey Jones!  End inside of Red Door Playhouse for a presentation from Stacey where she'll share some of her favorite evidence captured over decades of paranormal research!  Scroll down to the bottom of this page for more details.  $35 per person for this special event.  Make your reservations now!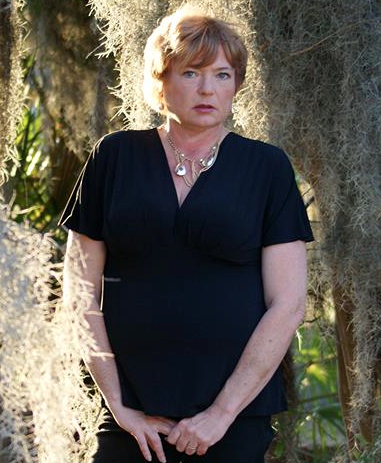 Friday, May 2nd, 7pm until at least midnight… Join us as we host celebrity guest, Britt Griffith!  He will join us for the regular tour and then will give a multi-media presentation inside of Red Door Playhouse where he will talk about investigations, tools, techniques, while showcasing some of his favorite paranormal evidence captured over the years!  Scroll down to the bottom of this page for more.  $50 per person for this special event.  Make your reservations now!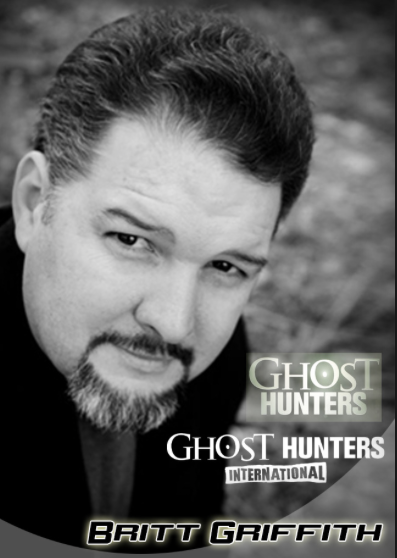 Welcome to ROSWELL GHOST TOUR in historic Roswell, Georgia! Currently in our 14th year!
YEAR-ROUND outdoor, 2 1/2 hour (at least) walking ghost tour!
NO made up stories! We tell of
current paranormal phenomena that is routinely experienced by residents,
business owners, and our own tour attendees! We know of other ghost tours in
the Atlanta area that wrote fictitious ghost stories for their town's ghost
tours. Roswell Ghost Tour is not that type of tour.
Check SCHEDULE page for current schedule of tours. Private group tours are also available  to suit your desired date and start time! Tour is 2.5 hrs long, but only covers 1 mile from start to finish.  Therefore, it is not a strenuous walk.  
WHERE: Tours depart from the bandstand in Roswell square (across from the Roswell visitor's center – 617 Atlanta St., Roswell, GA 30075) @ the intersection of Highway 120 & Highway 9. We assemble ourselves in the bandstand in the town square 15 minutes before tour start time to begin promptly on the hour. The address to the town square (for GPS purposes) is 610 Atlanta St. This is NOT a mailing address.
HOW MUCH: Tour fees: $15 for adults, $10 for children 12 and under, not including guide gratuities. Each attendee will be required to sign a liability waiver before we begin. A portion of the proceeds continues to go to various preservation and restoration projects throughout historic Roswell.
AVAILABLE NOW!! Order your personalized, signed copy of Dianna's new book
"Roswell: History, Haunts and Legends"
Books will also be available for purchase at the end of the tours, just ask your guide about purchasing a signed book.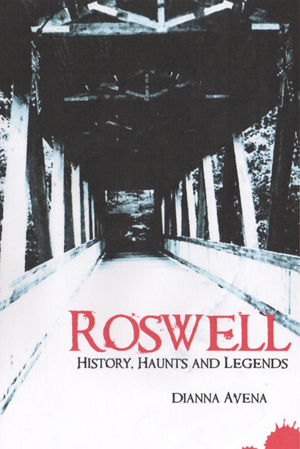 Come to Roswell, GA! Experience the charm and mystery of the deep south through our many ghost stories. Learn much about Roswell's deep history from our knowledgeable guides. In the heart of this historic village, one will be surprised by how many spirits reside behind the walls of the antebellum mansions which General Sherman never burned. The deep ravines with their ruined mills hold secrets of exiled mill workers whose toilsome moans may still be heard.
Your experienced guide will lead you on a 2.5 hr  hour tour through the historic district of Roswell. One of the highlights of the tour is a visit to Founders Cemetery, the burial site of the founder of Roswell, Roswell King. Here, bodies are buried beneath modern streets and houses. Grand Greek revival mansions and humble mill worker's apartments are some of the haunted sites you'll see on this mile of easy walking. We are active paranormal investigators who promise to thrill, educate and enlighten with this experience.

No acting, no made up stories, no costumes, no fake accents, no gimmicks. Just real, unexplainable, current stories of paranormal events led by paranormal investigators.

RECOMMENDATIONS: Flashlights (please don't shine into windows of private residences), umbrella if necessary, good walking shoes, insect repellent if necessary, and a camera! If you catch anything paranormal (happens often), we'd love to see it! Have some ghost hunting equipment?? Bring it!
We are currently developing a second tour in a nearby, more commercial area of Roswell!
***Roswell Ghost Tour's stories have been copyrighted, (2005, 2007)***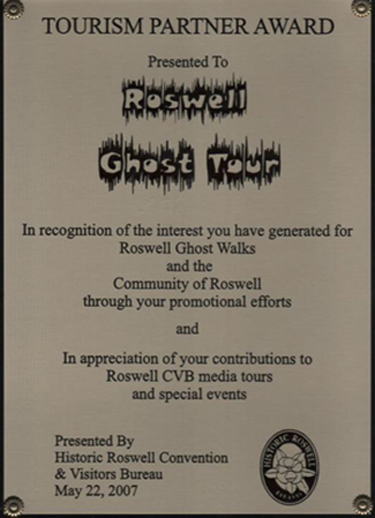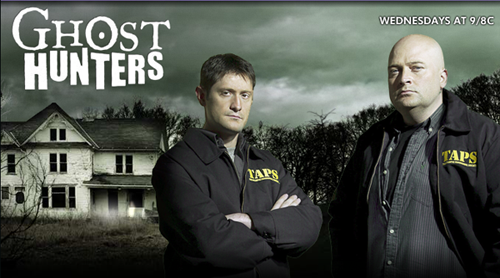 Joe and Dianna Avena were in an episode of Sci-Fi channel's "Ghost Hunters" in their 5th season! Joe and Dianna were filmed investigating with their friends, the Ghost Hunters team, at 2 Atlanta area locations which aired in April 2009. The episode is entitled "Titanic Terror". View the episode HERE!
Keep checking back here to find out about future tours that feature our friend, celebrity guest, Chip Coffey!
Click HERE to read the Foreward that Chip Coffey wrote for Dianna's book.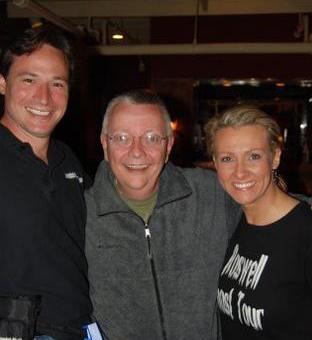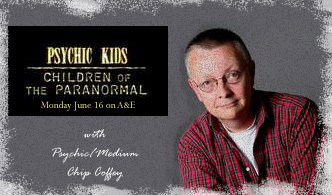 We will be scheduling more paranormal pals to join us as celebrity guests on the Roswell Ghost Tour!  Keep checking back here for details as they come, as well as on our Facebook and Twitter pages!
Celebrity guest, Joe Chin, from SyFy's 'Ghost Hunters International', November 8th, 2013…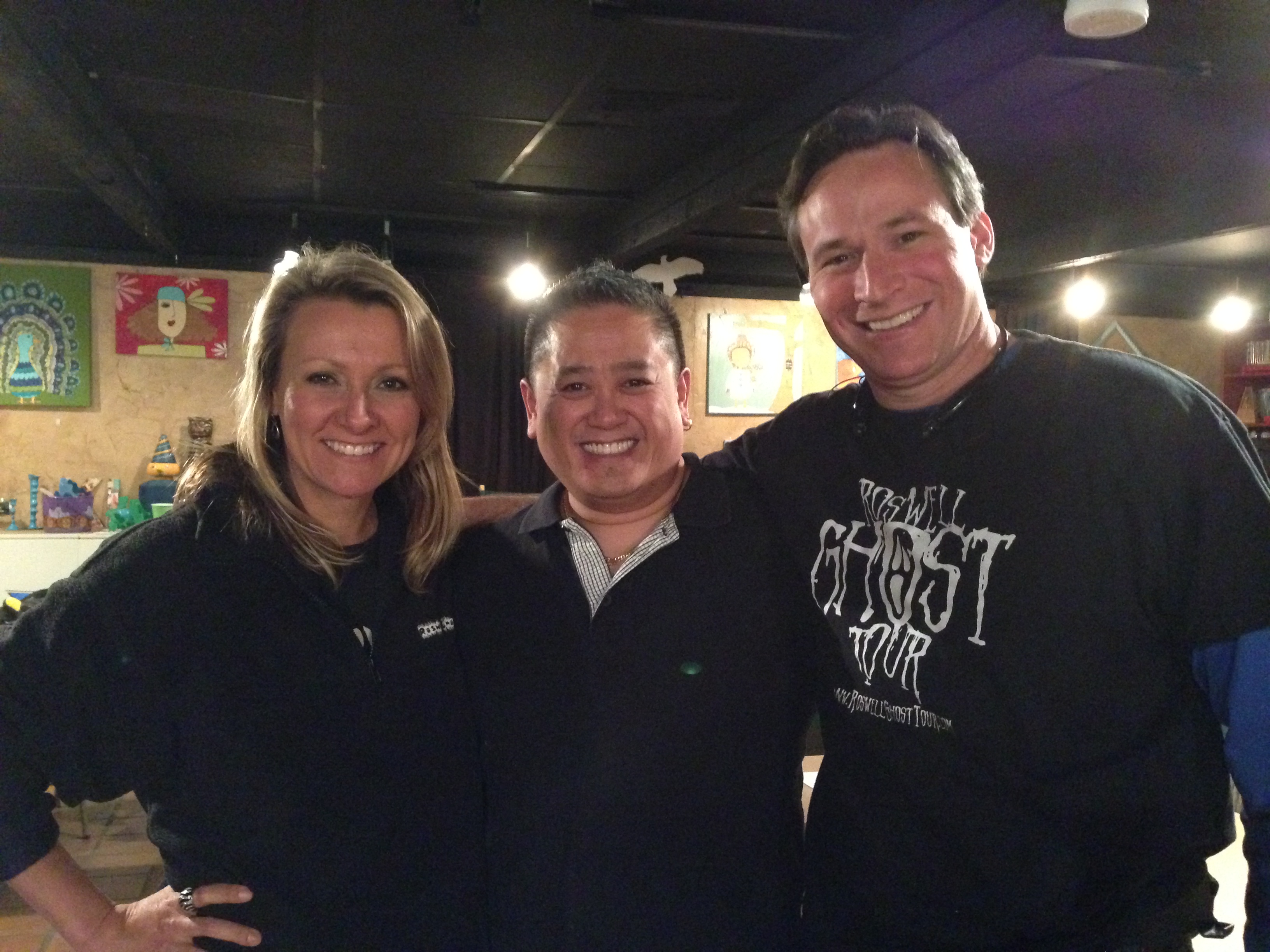 Follow Roswell Ghost Tour on Facebook!
Think your pet would enjoy attending the Roswell Ghost Tour? We'll aim to provide a pet friendly tour once a month! We're animal lovers ourselves and are happy to provide the opportunity for your four-legged friends to be a part of the fun as well! All four-legged friends attend the tour for FREE. We insist that they be leashed, that you do pick up after your "children", and keep them well behaved. We look forward to meeting them (and you too)!
Friday, March 28th at 7pm… Join us for a special tour with investigations led by Stacey Jones!
Stacey Jones was on 'Coast to Coast' with George Noory on Halloween 2007 when he proclaimed she had the best piece of ghost evidence ever caught to date. Stacey has been featured on 2 episodes of "A Haunting" (entitled 'Hidden Terror' and
'Ghost Hunter'
).  She was also featured on 'Ghost Adventures' and 'Paranormal Challenge', as well as 'CNY Spirits' on the CW.
Stacey's interest in the paranormal began at a very early age when her mother relayed the story of being in fourth grade and seeing her recently deceased father, Stacey's grandfather, standing in the front of her classroom.  This sparked an interest that would never be satiated.
Stacey spent her early childhood years reading every book on the subject of the paranormal that she could, including Parapsychology: Frontier Science of of he Mind: A Survey of the Field, the Methods and the Facts of ESP, and PK Research by Joseph Banks Rhine; Joseph Gaither Pratt and Studies in Parapsychology by Sigmund Freud and other research journals.
This dedication to investigation methodology became a guiding force in career choice as well.  Stacey went to work for the Department of Defense as a Federal Police Officer in New york and was promoted to investigator.  While working with the Police department, she was privy to the stories of hauntings and personal experiences of paranormal happenings.  Stacey says that although police officers are typically not forthright publicly with their beliefs, behind the scenes the stories are plentiful.  Once such experience for Stacey that stands out…
There was a house where a single mother of three kept calling the police because she would hear footsteps in the house and think that it was her ex-husband coming to harass hem.  We (the police) kept coming to the house but would never find anything and eventually told the woman to stop calling them.  Stacey suspected that the house was haunted and went back on her day off only to find that the family had left in the middle of the night.  Three months later, the place burnt to the ground – no cause was found.
In 1995, Stacey took her interests more public and in 1995 found CNY Ghost Hunters.  It was the first ghost-hunting group and is now the largest in New York State.
Presentations by Stacey Jones include compelling photographic and audio evidence that will keep the audience on the edge of other seats as well as laughing from Stacey's one-of-a-kind sense of humor!  Attendees to this event will find Stacey to be incredibly gracious and open to any and all questions.
This evenings event is $35 per person regardless of age.  Plan on this event lasting from 7pm until around midnight!  Any photos and/or audio clips from EVP sessions that we capture will be emailed to you following this special tour.
Friday, May 2nd, 7pm until at least midnight… join us when Britt Griffith joins our regular tour, then gives a multi-media presentation on the big screen inside Red Door Playhouse.  He will share investigative techniques, information on investigative tools, as well as photos/videos/audio evidence of the paranormal, followed by a Q&A!  $50 per person for this special event, reservations required.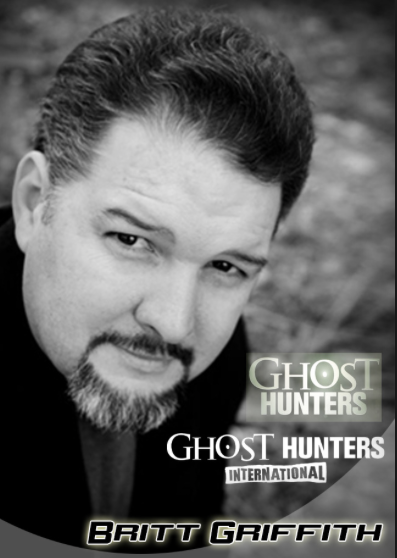 Welcome to the insanity that is Britt Griffith. Most of you know him from the hit SyFy show Ghost Hunters, Ghost Hunters International and Black Dahlia Hauniting to name a few. 
Britt was born and raised in Southern California where he grew up in and around the Hollywood business behind the cameras. He had his hands in anything from paging, security, props and set building to production assisting. In his late twenties, Britt ventured off the Hollywood path, and for 13 years worked a very dangerous blue collar job running heavy equipment at an asphalt manufacturing plant. 
One of Britt's lifelong hobbies is investigating claims of the paranormal. This led him to a friendship with Jason Hawes and Grant Wilson, the stars of the hit SyFy show Ghost Hunters. In 2008 Jason reached out to Britt and asked if he would like to come out and help on a very large case they had coming up. Britt said yes, and now finds himself working all over the world in front of the camera investigating the paranormal. 
When Britt is not filming on Ghost Hunters, he keeps busy working on other projects and working on his acting with his coach. He also makes appearances at multiple guest events all over the country, where he lectures and leads paranormal investigations or promoting his latest project. Recently he has been seen on several other TV shows and movies. He has worked on the Food Network Challenge, Run This Town, RWG, and can be seen in Two De Force, Chillerama, and Azinda. 
Britt also works with multiple Dyslexia Foundations to bring awareness to this learning disability. Having grown up with Dyslexia, Britt knows first hand the challenges those with Dyslexia have. Britt had straight A's through the 5th Grade, without learning to read or write. The school system had failed to diagnose the problem, instead choosing to pass him through to the next grades, thus failing him as a student. If not for the Dyslexia Foundation research program at Chapman University that his parents enrolled him in, who knows where he would be today. To give back, Britt spends his free time mentoring kids with learning disabilities like Dyslexia. 
Britt is available to lecture on his knowledge and experience of the paranormal and about growing up with Dyslexia.